Jeffrey H. DuBois, DDS, PC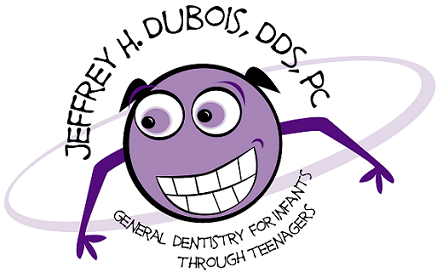 Dr. DuBois firmly believes that every child deserves a great smile. He is a general dentist who provides comprehensive dental treatment for infants, children, adolescents and teenagers.
Your child should visit the dentist by his/her first birthday. From the time your child grows her first tooth until they go away to college, our professional staff will help care for and protect your child's smile. And because children are so different from adults, we take a unique approach to every patient. We'll help ensure each visit your child makes to the dentist is a great experience.
We make every effort to accommodate your needs, especially in today's difficult economic climate. Our rates are competitive and we promise to work with you to ensure a healthy mouth for our patients.
Our child-friendly, state-of-the-art office was custom-built in 2005 with every consideration made so everyone who visits feels comfortable at the dentist. The atmosphere is warm and inviting.
Dr. DuBois makes himself available by phone after hours to his established patients for emergencies or others concerns. The goal of our dental team is to achieve the highest level of customer satisfaction from our patients and their parents.
Jeffrey H. DuBois, DDS, PC
6246 E. Pima Street, Ste. 140 • Tucson, AZ 85712
(520) 745-8424 phone • (520) 298-0760 fax • admin@duboisdental4kids.com
Services provided by an Arizona licensed general dentist
Services provided by an Arizona licensed general dentist.